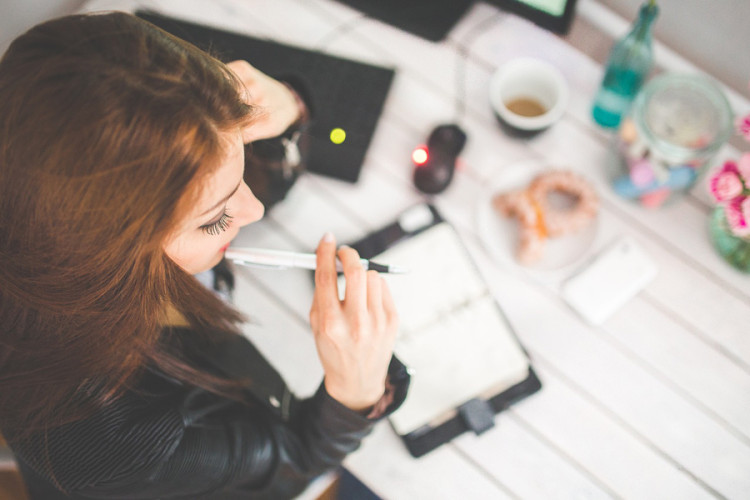 #1 What do you want?
You first need to establish what you are really expecting from a dating site in order to choose the right one for your needs. What kind of relationship are you looking for: serious commitment or casual flirts? It should help to set up a list of your expected relationship partner with your « must-have » and « no-nos »: age, gender, children, etc.
#2 What makes you unique?
As it's not easy to make your self-portrait, it could be helpful to list what makes your very special « you » (once you've described your hair color and eyes…), like your personal features, behavior and interests. Note that even the hobbies can draw someone's attention, especially if he or she shares this special interest.
#3 Choose the right words
It's important to mention what you like: travels, dancing, cooking… and even more essential to be as precise as possible: where have you been traveling? What kind of dance do you practice? Don't hesitate to give more details.
#3 Give your best description
Write about yourself as you would do a personal ad. Try to explain what makes you unique and out of the crowd… The traditional overused « I am an easy-going person » or « I am looking for love » should be used with caution: people know it already! If you have secret passions, take this opportunity to reveal it! Your friends could help you to describe your personality and use the right words. If you can, add a bit of fun in your description, to show how friendly you are and let people imagine your sense of humour.
Your self-portrait must not be an autobiography… Catching your potential partners' eyes with keywords is the most advised option to write a good profile.
#5 Imagine a meaningful screen name
This means a lot about yourself or can be meaningless if it's not well chosen! To brainstorm a super screen name think about something short, easy-to-remember and unique. No more « sexyboy74 » please…
#6 Choose the right profile photo
Select a good enough quality photo which shows you clearly. Close-up shots are more efficient and adapted to catch someone's attention. Don't forget to smile on your picture, to get a friendly approach. It's useless to be pretentious or to pretend being someone else, your date will discover it one day or another and won't like it. To get more information, read our tips to smartly choose your profile picture.
#7 Set up a positive headline
On most dating websites, you have 2 areas available to write your description: a short box dedicated to your resume and a second bigger section to detail it. Your headline concerns the first lines someone will read about you. It is at least as important as your screen name, that's why it has to be distinctive. By making it both attractive and honest, it will invite people to discover more about how amazing you are!