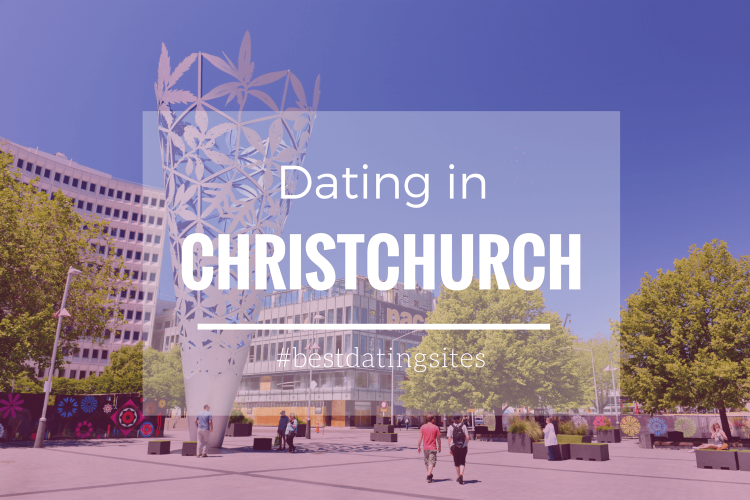 In the last few years, Christchurch has become a dating heaven for those singles looking for expanding their social circle and aspiring to meet someone special to initiate a long-term relationship.
EliteSingles has lots of interesting events in Christchurch!
A great area for single women
Over 389.000 people currently live in the city of the Canterbury Region, and nearly 40% are single, so the chances to find a potential partner are pretty high.
The dating scene has changed over the years and in a positive way. In the past, Christchurch gender imbalance was a real issue for those single men and women who sought to be romantically successful.
Nowadays, the ratio of singles is much more balanced as there are nine men for every 10 women.
However, much of the masculine population who is not yet committed is turning to dating apps and websites to find love.
Others prefer to make the most of their single status and use platforms like MeetUp to find already planned events for singles at any corner of the city.
Ideas of the perfect daytime date
Cosy cafés and exotic restaurants for a romantic lunch
Kiwi singles and couples have plenty of options to enjoy an unforgettable date in Christchurch.
If you are one of those who prefer to enjoy the daylight to engage on an activity with your date or partner, then you can go for a relaxed or a more adventurous encounter.
There are dozens of cosy Café terraces and elegant restaurants spread across the city where you can enjoy a romantic lunch while getting to know your date a little bit more or try to reconnect with your partner.
If you are into tapas, Latin American and Caribbean food, the Tequila Mockingbird in Victoria Street is fantastic choice. The place has an adjacent garden bar, so you can have a few drinks afterwards while enjoying a sunny day outside.
Outdoor activities to bond with your date/partner and nature
The offer for those intrepid singles and couples who picture the best date as one where they spend the entire day enjoying the spectacular natural wonders of Christchurch is also very extensive.
If you and your date/long-term partner are animal lovers, then a visit to Orana Wildlife Park is a must! The zoo is an 80-hectares park that includes over 400 of both exotic and native species.
There is also a place for picnics and BBQ, so you can surprise your date with a romantic lunch while observing some wild animals at a safe distance.
Many singles groups choose to go on a day excursions to iconic landscapes like for example the Mount Cook.
It is the perfect opportunity to meet and mingle with other interesting unattached men and women from all over the region while you be amazed with the beautiful views of Tasman Glacier.
If you and your date/partner are into adrenaline-pumping activities, you can visit the coast.
A day-trip to Kaikoura to watch New Zealand's unique marine life or to swim with dolphins undoubtedly is a very original date idea or a great opportunity to meet other adventurous singles!
A bit of healthy competition is always good to make a relationship grow. The best way to enchant your date/partner is by having an original date, one where you are required to play a game.
There are many places in Christchurch where you can plan an unconventional date: you and your (potentially) loved one can play paintball or enjoy a kart race!
Chic night date in Christchurch
Nightlife in Christchurch may not be as active as in other cities in New Zealand like Auckland or Wellington, but there still are plenty of choice for those singles looking for a potential partner while going to a nightclub with friends.
If you love chic venues and live music, you can try places like the wine bar The Monkey Room where you will be able to meet singles in an elegant atmosphere.
Christchurch is a dynamic place to meet singles and enjoy an unconventional date. The city proposes activities and events for all kind of daters, from for those who want to enjoy ann extreme sport date to those who simply want to fall in love with their date while enjoying a romantic date in an elegant restaurant with live music.
There is a dating opportunity for every single in Christchurch!
Check the best dating NZ Sites in Christchurch!
*Photo by i viewfinder | ShutterStock.