Get Active on Your Next Date
Last Update : March 15, 2016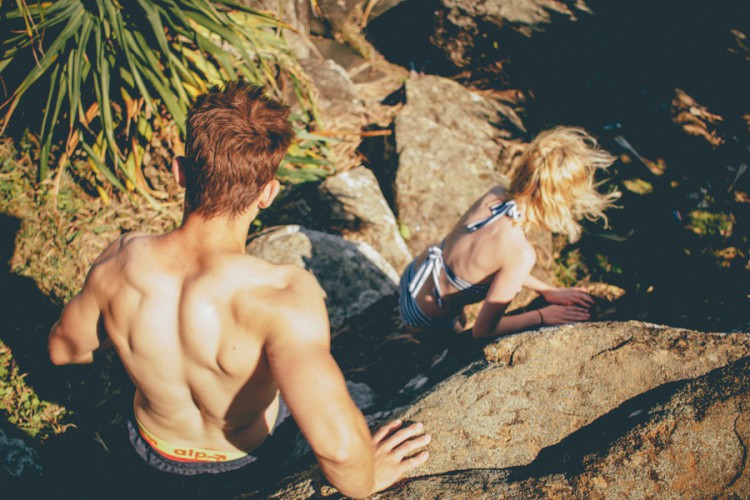 So you've met a great guy. You've been on a few dates, or maybe this is your first. Either way, why not try something new, something you've never done on a date before. Here are some of our top ideas on what you could do on an active date. Don't worry; we made sure none of them make you look like a hot mess.
Hiking – it's simple but can be great fun. You won't be fighting for breath, so you can continue having great conversations while enjoying the outdoors. You can even pack a picnic and make a day of your date.
SUP – Stand up paddling – great for core strength and fun too. If you fall in you can have fun splashing around together in the water. Another bonus with standup paddling is that you have to leave your phones on the beach so you can devote 100% of your attention to each other.
Rock climbing – Not only does rock climbing provide some major benefits to your health and fitness level but it makes for a fun date too. Don't worry it's not as extreme as it seems. There are facilities all around and they cater to all levels. Supporting one another as you make your way up a wall or rock will create a great binding experience.
Snorkeling – Have some underwater fun, and look at the underwater wildlife. This is a great way to do something different, and share some great experiences with someone.
Biking- If you're not too fond of hiking, then why not try a leisurely bike ride. You can burn loads of calories all while enjoying riding through the country side, town or wherever you fancy.
All these activities make a nice change from your usual run of the mill date nights. If you're fed up of going for drinks and dinner, and would rather burn calories than consume them, make sure you try one or more of these great date activities.