Winter dates: make the most of the perfect time for singles to find love
Last Update : July 29, 2019 by Alex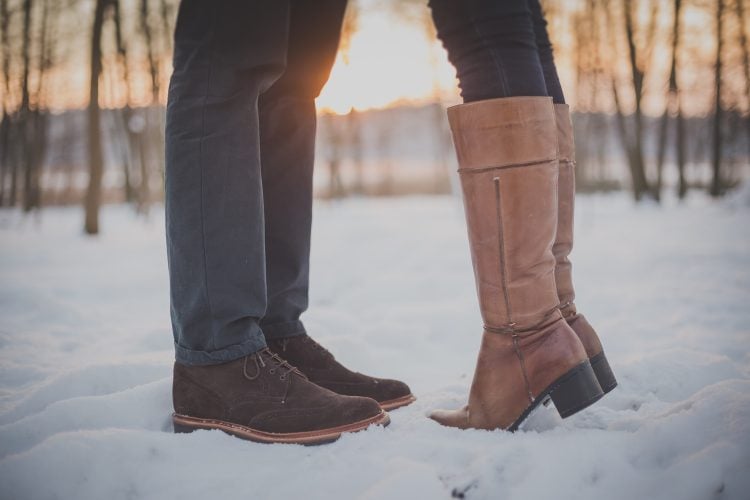 Cold weather brings people closer, don't you agree?
It has actually a name: the cuffing season, referring to that singles are more actively seeking new partner during winter.
It's definitely the best time to go out on dates and make the most of winter romance!
A plan for a date that never fails in winter is to prepare a romantic dinner at home, we've got plenty of ideas to inspire you, especially if you're looking for healthy romantic ideas for the two of you.
Another great option is to join singles' events in the major cities of New Zealand, it's a great way to meet new people and to get to know each other!
If you're looking for great winter date ideas we've compiled a great list with tips and suggestions for you:
Singles are more active on online dating sites during winter
A  survey done by the dating site Zoosk shows that there are more sign-ups during this period of the year, but also that singles engage more, especially those over 30 years old.
The dating site, which currently has a community of 38 million singles worldwide, analyzed the behaviour of its users and found out that those who passed the barrier of the 30s were more open to initiate and engage in a conversation.
On Zoosk, singles who are in the 35-44 age group sent 17% more messages during this time of the year.
Generally speaking, they also found out that senior daters were way more talkative than the younger ones.
Indeed, senior singles over 45 sent 15% more messages in comparison to what they usually send the rest of the year.
Online dating: Single women are more communicative online than men
There are also some minor differences in the way men and women behave while they are online interacting with other singles in winter.
Apparently around 50% of single men and women are more approachable during this season.
This new survey also suggests that single women tend to be more conversational than men when it comes to meet people and find a partner online.
While men sent 5% more messages during this period than any other time of the year, women sent 7%.
All in all, it seems that the winter season is the perfect one to start a new romantic adventure!
If you are looking for getting to know other interesting Kiwi singles for a serious relationship, we recommend you to have a try at Zoosk's very own community for local matches.