Matchmaking NZ dating: How does a personality test work?
Last Update : October 4, 2018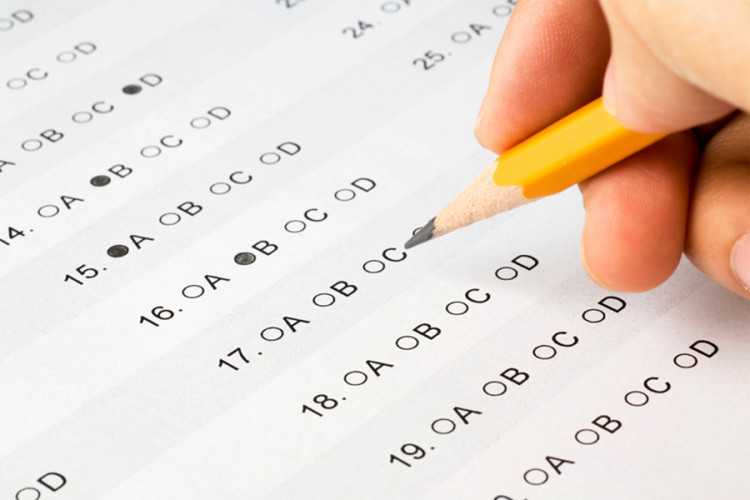 The online dating business focusing on matchmaking processes is usually based on the well-known "Big five model".
Learn more about Elite Singles  NZ "Big Five model"!
Elite Singles NZ , one of the Australian most famous dating websites, has developed dedicated « Big Five » compatibility algorithms in its personality test to measure our personality's five main dimensions, regarding Dr. Robert McCrae and Dr. Paul Costa psychological researchers.
The degree of compatibility between two persons can be evaluated through its fundamental features and attributes related to the « big five ».
Elite Singles NZ: "Big Five Model" characteristics:
Openness to experience
Conscientiousness
Extraversion
Agreeableness
Neuroticism
#1 Openness to experience: Are you creative?
This factor describes your interest in curiosity and creativity. It shows if you appreciate novelty and how independent you are. Some people like experiencing lots of activities while others prefer their habits and routine. EliteSingle's test tries to evaluate what kind of person you are: your personality and also your habits, interests, passions…
#2 Conscientiousness: what's about self-organization and dutifulness?
It reflects how self-organized you are. Some individuals might have more spontaneous behaviors, which show they are less disciplined than others. By definition, human nature makes us impulsive, conscientiousness is about how people aim to control and regulate their impulses.
#3 Extraversion: Are you socially involved?
The extraversion factor evaluates your main emotional features. Actually, it shows if you rather look like outgoing and dynamic folks, or not. Some people might be more sociable whereas others can be more reserved and need more time to come along with others.
#4 Agreeableness: Are you easily friendly or rather detached?
It gives information about your reaction facing a situation. Some individuals will be able of compassion while others would take it with more distance. Agreeableness figures out our behavior main social traits. It reflects how we get with each other. This point is important to EliteSingle to know your vision of your dreamed relationship.
#5 Neuroticism: How do you deal with emotions?
We do experience positive and negative emotions, such as anxiety, anger, happiness… Neuroticism concerns the individuals' level of emotional stability.
The « Big Five inventory » highlights our main personality traits, that's why dating websites matchmaking processes are based on its results.
Elite Singles NZ uses its free personality test to determine your psychological profile and suggest you your best matches. Check out our our Elite singles NZ Review
This first step is essential in the matchmaking process. Full and honest answers should assure you to get qualified compatibility results…
NZ dating: the dating questionnaire to find the perfect match
When it comes to finding love, networking is very important. That's exactly what online dating sites offer to singles: the opportunity to be part of a great and dynamic community of like-minded singles.
But how to find compatible matches?
Well, that's where dating questionnaires or personality tests come in handy…
Imagine you're a single looking to meet new people in a "Christian dating" community. The dating questionnaire will actually give you the opportunity to explain to the matchmaker your preferences and romantic expectations.
The results will be that your dating site will start to send you matches proposals not only based on a local singles' database, but also based on how compatible you are with other users' profiles.
After that, it'll be up to you to start a conversation!
Finding attractive profiles can be really easy when you've completed a personality test.
Elite Singles NZ has developed one of the strongest personality tests on the dating market. Not only it'll help you to find a match but its algorithm will also help you to find someone special and to connect with interesting local singles looking for a serious relationship.
However, if you'd like to be matched by the dating site, we fully recommend you to get a Premium subscription. (Check Elite Singles NZ Prices here).
Are you ready to try it?