How to get back to the dating scene
Last Update : January 19, 2017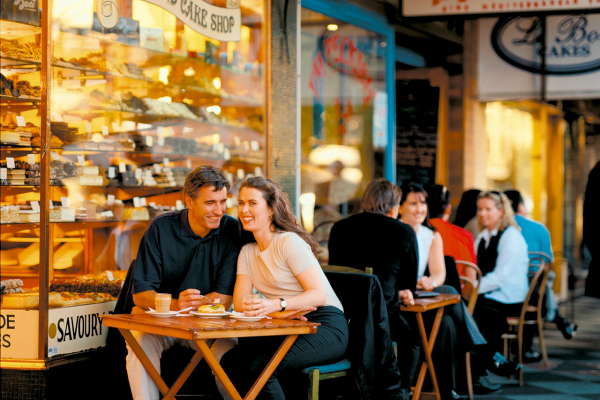 Going back to the dating universe after spending many years out of the scene is not easy, but, for sure, it can be quite an unforgettable experience.
A few days ago, NeonTV premiered a new show called "Casual" which precisely reveals the ups, and downs of getting back to the dating game after 40s, and after breaking up from a long-term relationship.
Being out on the dating market after so many years can make you feel like a fish out of water, but thanks to online dating sites, nowadays it is easier for those who have recently got divorced, separated or widowed to get some potential dates, but how can you make sure that you do not end up, as it happens on the TV show, landing horrible dates?
Know yourself, and be clear about what you want
Before actually starting looking for a prospective date, you should think about if you are ready to meet other Kiwi singles, and if you really are up for giving romance another chance.
But, when it is the perfect time to start dating again? If you still spending time thinking, and talking to others about your ex, it means that you are not prepared to meet someone new.
Give yourself some time to think about your romantic priorities. Only when you leave your emotional baggage behind, you can say that you are fully on board.
If you are confident about starting a new love story, about what kind of relationship you want, and about what kind of partner do you want, then it would be easier to find the person who really meets your expectations.
Have a look at the dating market to find your perfect match!
Once you know 100% that you really want to find love again, think about which is the best way to meet like-minded singles. If you are into sports, and fitness for example, you can always join a gym, and start talking with those who look romantically available or if you like nature, you can join a hiking group with other singles. The idea is to start socializing with other unattached men/women, and when you find someone interesting, propose, for example, having some drinks or any other activity that would involve just the two of you.
You can also try singles events in your area or you can sign up to a serious dating site like EliteSingles where you will be able to meet other sophisticated singles looking for a serious relationship as well.
If for the moment, you prefer to have fun, and enjoy your singledom, you can always try casual dating sites.
The main goal is to enjoy your new relationship status, take the most of your dating experience, and if someone special comes along, do not hesitate to go for all!