Online dating: How to write a captivating first message?
Last Update : May 11, 2018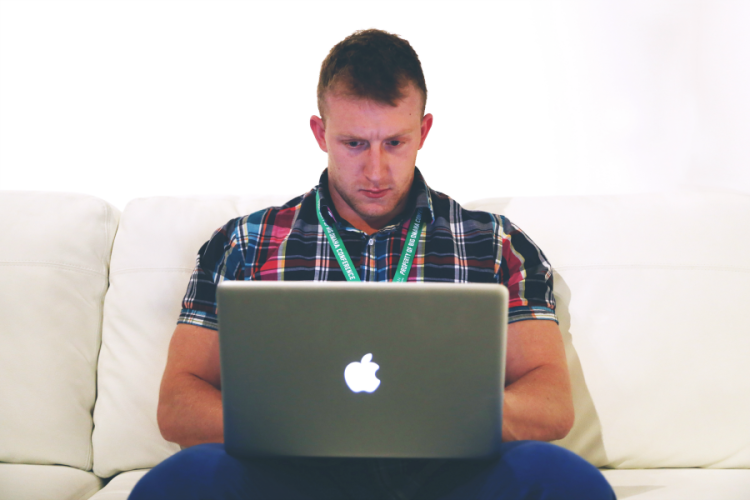 You are checking profiles on your favorite dating NZ website, and suddenly you see someone who grabs your attention.
The next step is to write an opening message that blows her/his mind, and increases the chances to get you a date, but what is the best way to introduce yourself?
But how?
Check our online video dating guide for tips step-by-step on how to write the first message!
How to write a successful message on a dating NZ site?
The first message could be a deal breaker, so the first thing you need to do before starting to write it is to come up with a catchy, and mysterious subject line. The aim is to intrigue her in a way that she cannot resist to open the email, and know more about you.
The next step is to think about what your opening lines are going to be. Before that, you probably would need some time to carefully have a look at her profile to know exactly what she is looking for, and what she loves to do in her spare time.
When writing the message itself, first, address her by her name. Always avoid greeting formulas like "hey sexy" or "hi gorgeous" as it sounds very disrespectful. You can, at some point, make a compliment, but leave superficial observations to one side.
Elite Singles NZ has lots of messaging tools to help you get in touch with other users! Learn more!
A nice way to break the ice is to start talking about her interests. Then, be funny -most people look for a partner who makes them laugh- keep it simple, and show you have common grounds.
Never use cheesy pick-up lines or copy, and paste your message, and send it to several users. These are real turn-offs. Needless to say that it is pretty obvious when someone sends a default message.
The objective of your first message is to keep the conversation going, so the best way to do so, is to give her something to respond. Ask her about one of her passions in life or about simple stuff such as her favorite band, for example.
In that way, you will ensure that you will hear from her soon. Just keep it flowing. Then, the next messages will serve you to know her a little bit more, and if things go well, you can ask her out for a date!
Find out how messaging works in the different dating NZ Sites!