Dating on social media
Last Update : January 19, 2017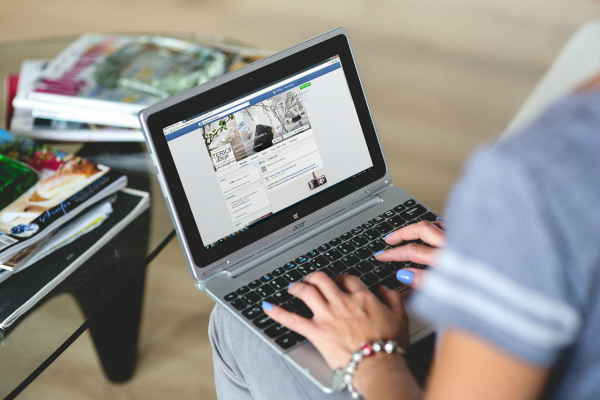 Social networks are a really good source to expand your social circle, and keep in touch with family, and friends, but every day more, and more, there are mores singles looking for potential dates on those platforms too.
A recent good example is the one from the 24-year-old Kiwi farmer, Marcella Bakker, who has become an Internet sensation after a couple of weeks ago she posted an ad on NZ Farming's Facebook page saying she was looking for a date. In just a few hours she was inundated with comments, and messages of potential daters.
Welcome to the era of e-dating
Social media sites like Facebook or Twitter can really be helpful when it comes to connecting singles around the globe. You can find, and innocently flirt, if the occasion occurs, with scores of potential unattached men, and women from all over New Zealand, and abroad, using these kind of platforms.
Profiles in social networks are very valuable sources of information. Thanks to the information users include in their profiles, it is easy to know if you, and a man/woman who has grabbed your attention, are good for each other.
You can even easily find out about what passions your Internet crush has, what sort of lifestyle he/she wears, and even check how he/she interacts with other people.
But is it possible to really find someone who really meets your expectations, and actually ask him/her out on a real date?
Social networks are not dating sites
It is true that social networks are really efficient tools to connect people, and break distance barriers, but they are not serious dating platforms per se, so you have to take into account that, in spite someone may declare himself/herself as being single, this does not necessarily mean that he/she is looking for a long-term commitment.
Meeting new singles with the intention to go out on date is not the purpose of this kind of platforms, so the best is to play it safe, and contact other singles in a nicely way. You can wisely play your cards, but do not expect that a serious relationship will 100% start there.
Know each other in a most natural way as possible
If a single guy/girl has caught your attention on a social media site, what you need to do is to start the conversation in the most natural way as possible, and if there is a response, then make sure the conversation flows, but do not be too pushy, and ask for a date instantly. Take some time to build some trust, and who knows if in time your social media acquaintance becomes a good friend, and then, in time, a long-term partner.
If you prefer to not take risks, and contact easily scores of Kiwi singles who really are in the search for love, you would get your best shots on serious dating websites. Have a look at our ranking to find out which one suits you best!